Getting a dog crate is an important step in ensuring your pup's safety and comfort. But there's one more thing you need to consider before you can truly call it complete – what kind of bed should you get for your new crate? Knowing the best type of bed for your pup and their crate will help ensure that they get the restful sleep they need.
Crate Size Matters
Before picking out a bed, it's important to measure the size of your pup's crate. This will help you determine the size of bed that will fit inside with enough room left over for them to move around comfortably. The last thing you want is to buy a bed that doesn't fit or is too small, which would make them feel cramped and uncomfortable.
Comfort is Key
When looking for a bed, look for something that offers plenty of cushiony support. Many pet owners opt for memory foam beds, while others prefer orthopedic beds with thick padding on top. In addition to being comfortable, these types of beds also provide additional joint support, especially if your pup has arthritis or other joint issues.
High Quality Materials
You also want to make sure that the material used in the dog's bed is durable and high quality so it can handle everyday wear and tear from your pup's claws and teeth. Look for fabrics like canvas or faux suede as these are very durable and easy to clean. Avoid fabric like cotton which can be easily shredded by those sharp little nails!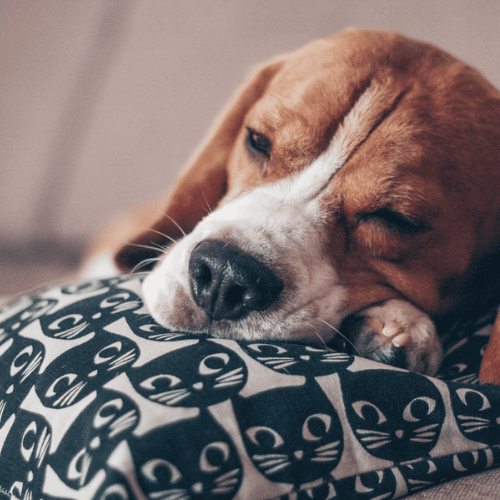 Now that you know a little more about what to look for in a new dog crate bed, it's time to start shopping! With so many great options on the market, finding the perfect one for your furry friend is easy. Just be sure to keep their needs in mind and choose a high-quality product that will stand up to daily use. Thanks for reading and we hope this guide was helpful!