There's nothing more exciting than getting a new pet. But when it comes to selecting a doghouse, there are many options available. Should you go with a wooden doghouse or one made from plastic? Both have their advantages and disadvantages, so let's take a closer look at the pros and cons of each option.
Wooden Doghouses
A wooden doghouse can be an attractive addition to your backyard. It looks great and can fit in with almost any landscaping design. Wood is also very durable and can handle all kinds of weather conditions, including rain and snow. Additionally, if you decide to paint it or seal it, you can customize the look of your doghouse easily.
On the downside, wooden doghouses require some maintenance to ensure they last as long as possible. You'll need to treat the wood regularly with protective coatings to keep it from rotting or warping due to moisture exposure. If not properly maintained, your dog's home could become structurally unsound over time which could lead to injury or worse if your pet were to get trapped inside.
Plastic Doghouses
Plastic doghouses are much easier to maintain since they don't require regular treatments like wood does. They are also lightweight and easy to move around if needed. The plastic material tends to be more durable than wood in extreme weather conditions such as heavy rains or strong winds, making them less likely to collapse under pressure. Finally, plastic is generally less expensive than wood so might be better choice for those on a budget who still want quality construction for their pet's home.
However, plastic often isn't as aesthetically pleasing as wood so may not fit in well with certain backyards designs or landscapes. Additionally, while they may be sturdier than wooden structures in some cases, plastic houses tend not to last quite as long due their lighter weight construction materials compared to wood-based housing options.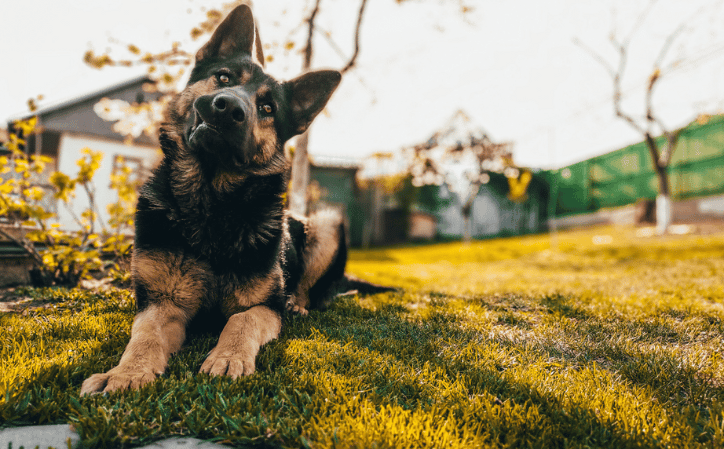 Now that you know all about the factors that go into choosing a doghouse, it's time to pick one out for your pup! If you're still undecided on whether a wooden or plastic house is best for your furry friend, take a look at our selection of both types of houses and see which one catches your eye. No matter which type of doghouse you choose, make sure to provide plenty of ventilation and insulation so that your pup stays comfortable all year round!